The fashion industry is probably the number one proponent of the philosophy "everything old is new again." With that in mind, we've been researching the trends today to see just how and where they originated.
Our new blog series Past is Present (running on #ThrowbackThursday, conveniently) is full of facts to broaden your knowledge & increase your appreciation for top designers & their inspirations.
Spring 2014 brought the pop art/art print trend back to the forefront of fashion. It got us thinking – just how long have artists been working with designers? The answer may surprise you.
In 1947, Salvador Dali created a textile print for Hollywood's premier costume designer, Gilber Adrian, of Adrian Ltd. The rock print Dali created was reminiscent of his works that incorporated landscape & rock imagery like The Enigma of My Desire.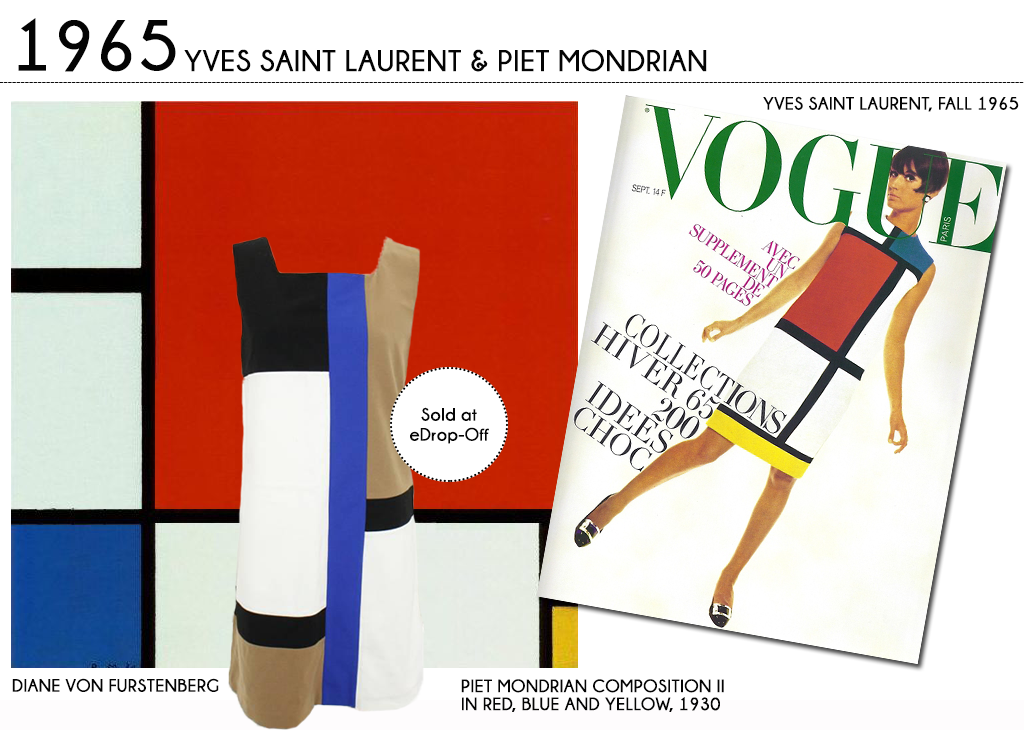 Still one of the most iconic representations of the 60's Mod movement, YSL's Mondrian print dress pulled its graphic textile directly from Piet Mondrian's Composition II, created in 1930. The extremely recognizable print has remained ever present in collections throughout the years, including this DVF shift dress sold at eDrop-Off, albeit a different color palate.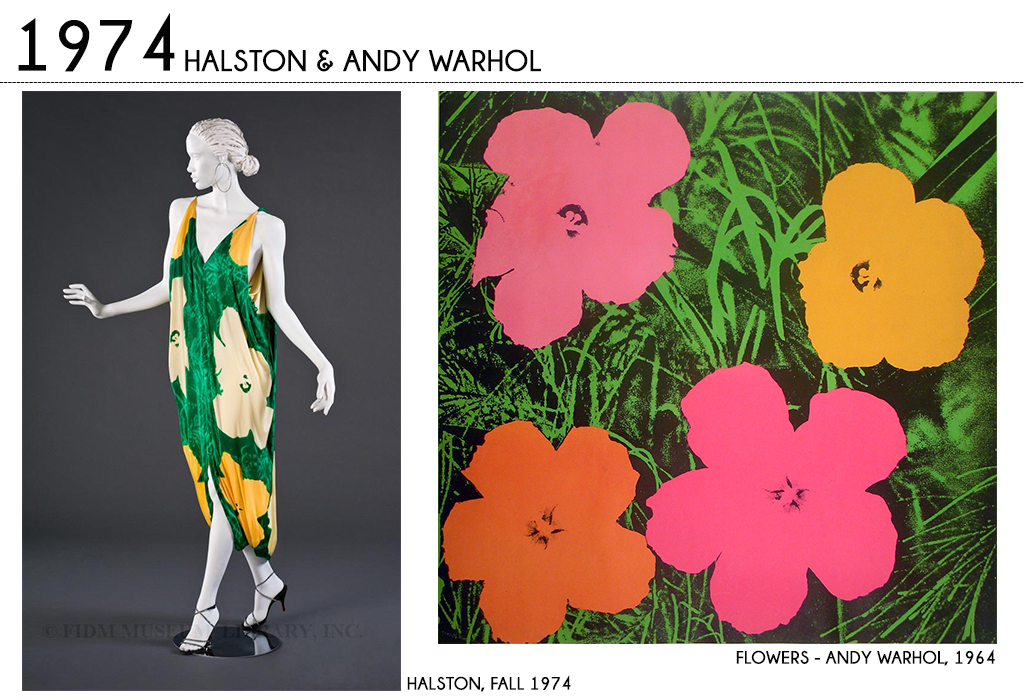 The 70's belonged to Halston – and so did a rolodex of the most powerful & influential people on the scene. This of course included Andy Warhol, eccentric pop artist & Studio 54 regular alongside Halston. In 1974, Warhol allowed the designer to incorporate his famous flowers from a decade prior into a draped creation synonymous with the look of the time.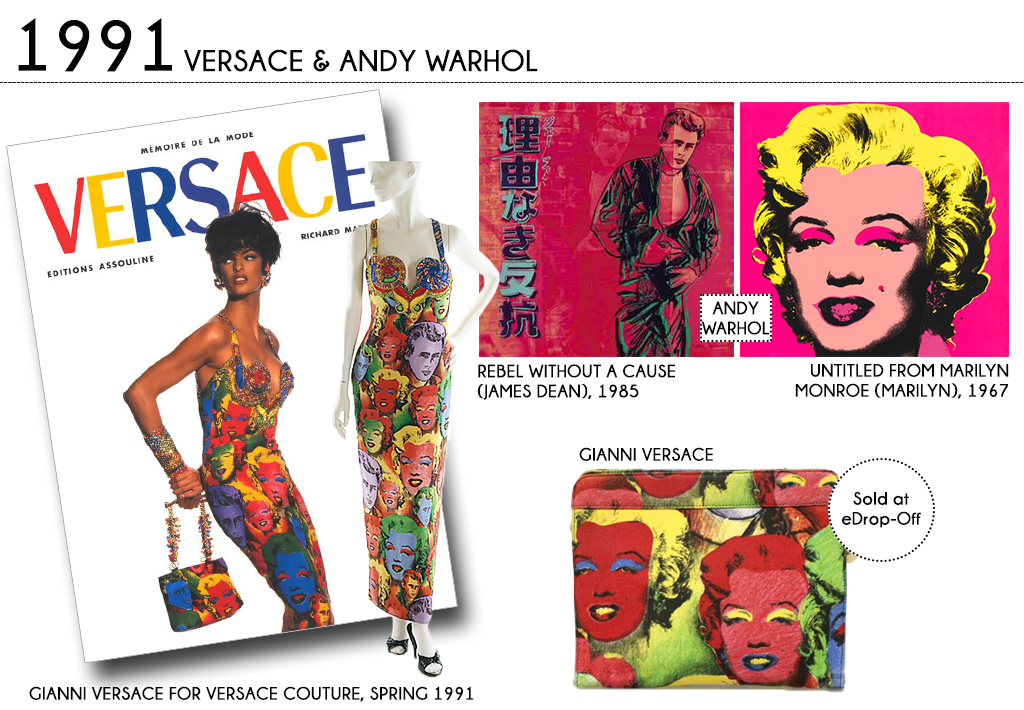 Andy Warhol's influence continued into the early 90's golden era of Gianni Versace. Versace borrowed Warhol's depiction of Marilyn Monroe & James Dean to create an eye-popping textile worked into his Spring 1991 couture collection. The collection remains one of Versace's most celebrated, & we had the honor of selling a small piece of it printed on a cosmetics bag.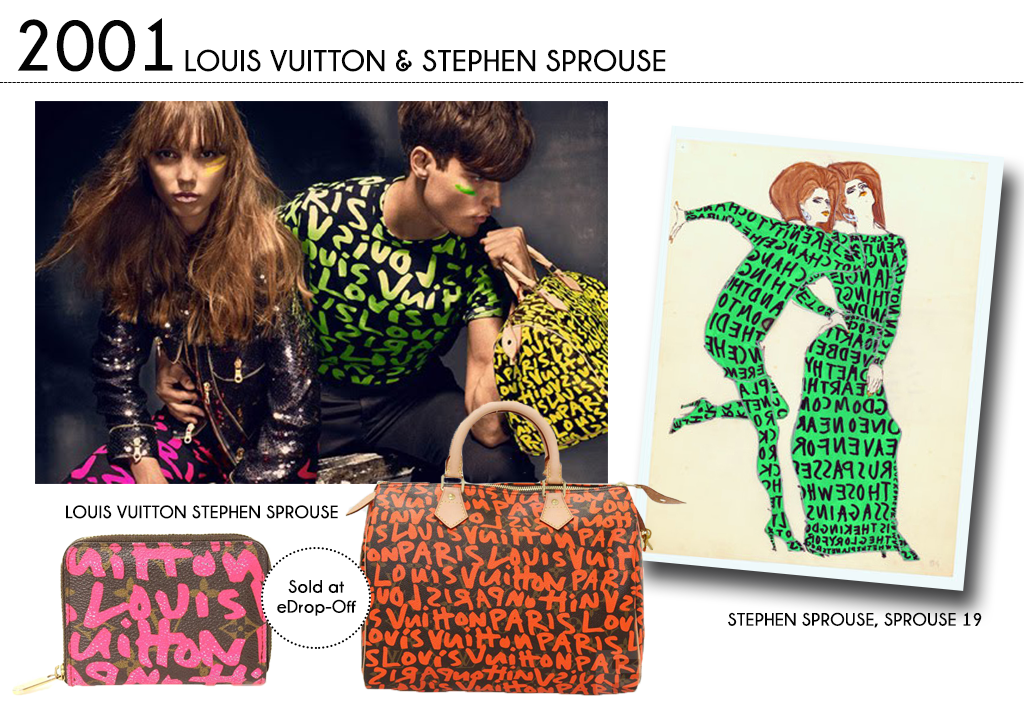 A decade after Versace's pop art spectacle, Marc Jacobs turned to another artist when he sought to spruce up some of Louis Vuitton's most classic designs. Many balked at the thought of Sprouse's graffiti splashed across monogram canvas,  but the collection was a huge success worldwide. We've sold several pieces for prices as shocking as Sprouse's brightest color palate.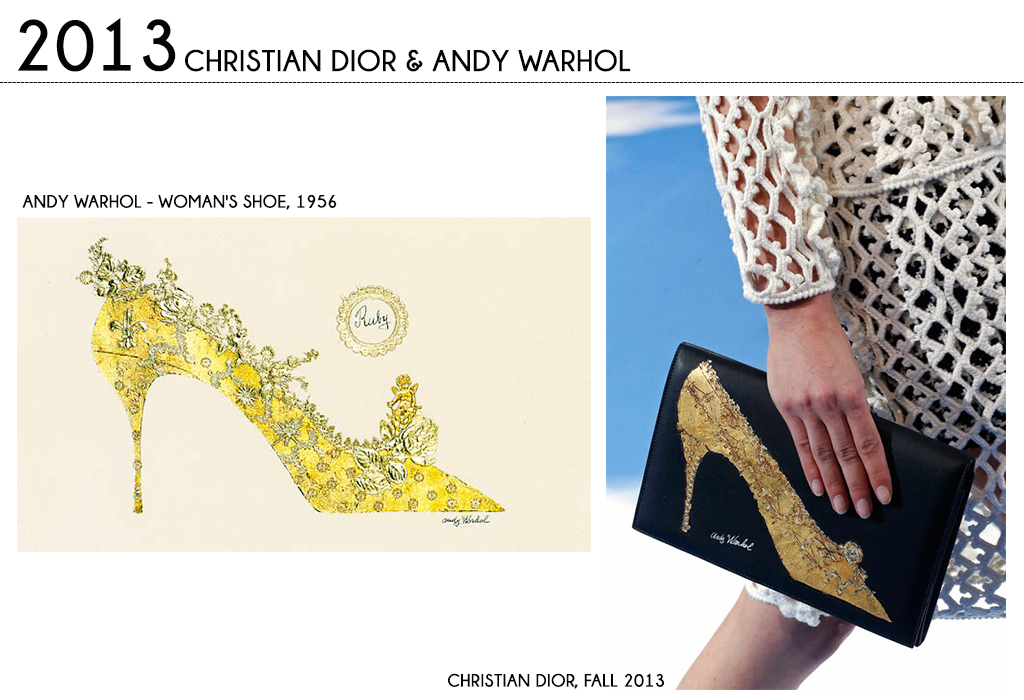 Raf Simon's Fall '13 collection for Dior was inspired by 'memory and how it shapes the nature of design.' Christian Dior began his career as a gallerist (he represented Salvador Dali – which relates back to the Adrian/Dali collaboration quite nicely), & thus Raf incorporated Andy Warhol's 1950s shoe illustrations in order to combine his own Mid-Century aesthetic with Dior's past.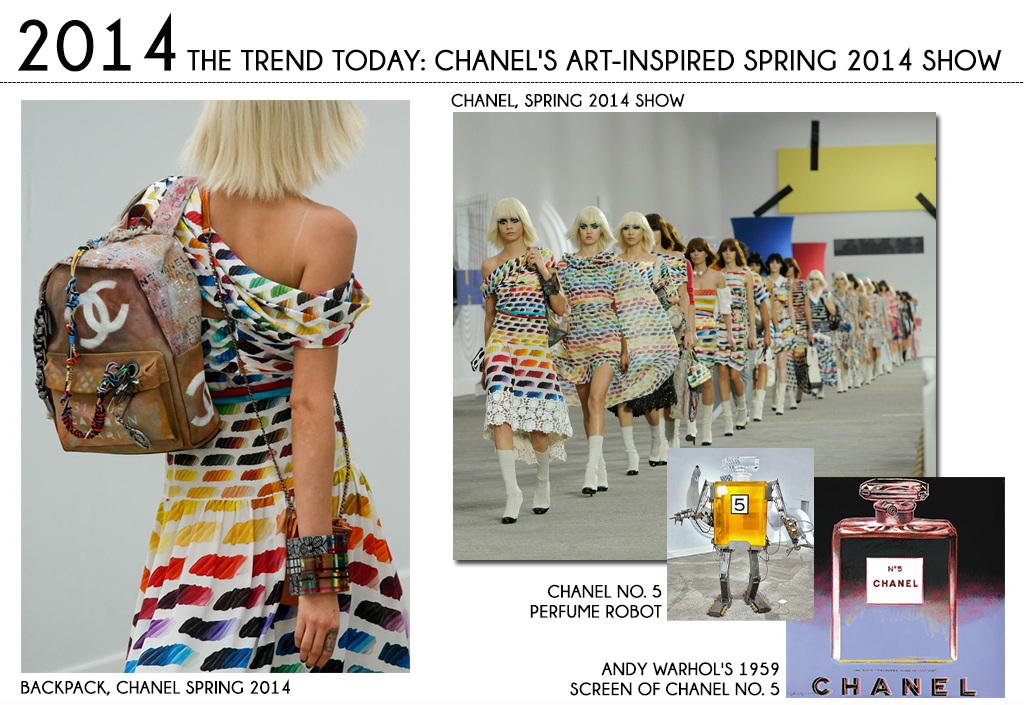 Finally, we are back to present day & Chanel's interpretation of art within the fashion world. Karl Lagerfeld's Spring '14 art gallery at the Grand Palais included 75 pieces of artwork conceptualized by Karl himself! He also incorporated classic art techniques like collage & trompe l'oeil into the textile creation process. Let us not forget those graffitied backpacks or that perfume robot reminiscent of Andy Warhol's (Warhol again!) 1959 screen of Chanel No. 5.