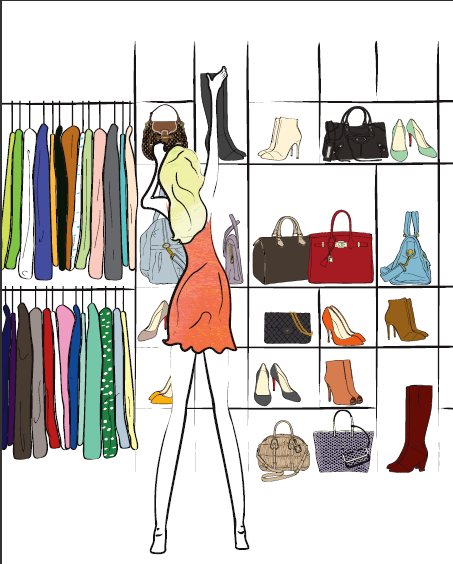 Cut out the closet clutter!  Don't put off organizing your closet until the next spring cleaning; there are many ways to help you get organized now, rather than letting the mess accumulate to worry about later.  We've broken the process down into three steps to help you get started.
1. Go through your wardrobe frequently. Knowing what's already in your closet will make it easier for you to get dressed and shop more effectively.  You will be able to get rid of things you do not want instead of letting it sit there, making a larger mess you'll have to tackle later.
2. Be conscious of what you're buying and ultimately stuffing into your closet. By not buying things you don't need, you'll save money and avoid finding items in the back of your closet six months later with tags still attached.
3. If you do not wear something, but still feel attached to it, ask yourself why? If it was a piece you loved and it no longer fits, get it tailored! If you paid a high price for it, consider consigning it. Consignment is a great option for selling clothes because it will help determine the value of your merchandise, and make you some money to make purchases in the future. 
Let the experts at eDrop-Off consign your designer items through our
eBay boutique
.  We reach a worldwide audience to help find the highest paying buyer for your items.  All you have to do is drop off the items into or store, or schedule a free
nationwide pickup
service; then just wait for your check!