At eDrop-Off, we are always getting classic vintage and one-of-a-kind pieces in our store and this ring in particular has caught our eye.  Now featuring the
"FU" ring, by designer Loree Rodkin
, a stunning white gold ring that features a bold "FU" spelled out at the top, encrusted with small sparkling diamonds.  Rodkin is a well-known jewelry designer who works primarily for A-list celebrities.  She is recognized for her non-conformist and uniquely creative approach to designing fine jewelry.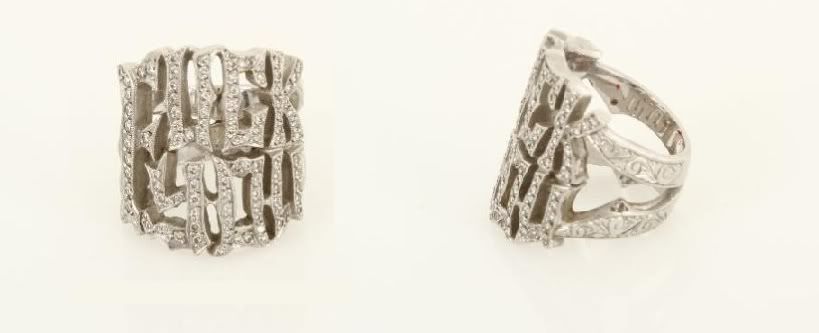 ["FU" Ring]
So what has inspired this design maven? Well, it could have something to do with affairs she had with Don Henley, Bernie Taupin and Richard Gere, or her lifelong friendships with Cher and Elton John, or even her extraordinary once-in-a-lifetime experiences, such as being introduced to the city of Paris by Salvador Dali.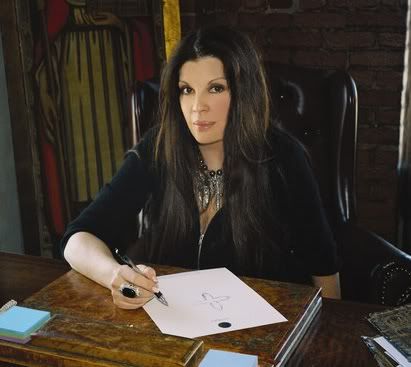 [Loree Rodkin]
More recently, she was given the honor of designing First Lady Michelle Obama's Inaugural jewelry.  This request was a complete surprise to Rodkin, as she is known for her risqué pieces. However, Obama was familiar with Rodkin's unique jewelry from her favorite Chicago boutique,
Ikram
. During the Innagural, the jewelry she wore was absolutely gorgeous, but nothing like some of Rodkin's bestselling pieces, including the "FU" ring.
So why is this ring so special? Not only is it making a bold statement, but it's saying it in diamond encrusted white gold and, as we all know, diamonds can make anything classy. This one-of-a-kind ring is sure to be a conversation starter!