Many people want to have the latest designer "must have" item, but unfortuantely not everyone can afford it. There are deals to be made, however, if you are a savvy shopper. For example, buying a gently used or pre-owned item on online, is one great way to get your hands on an authentic Louis Vuitton bag without paying the full retail price.
But, online buyers beware! You may be a savvy shopper but counterfeiters are getting more savvy as well. Fakes used to be easy to spot, you could see the designer's name misspelled or an incorrect logo, but now the new breed of counterfeit items are lot harder to spot.  If you are thinking about making a purchase, get yourself well versed in what an authentic item should look like, and the quality you should expect.
At eDrop-Off, we offer a complete 
Authenticity Guide
for luxury handbags and help educate buyers as to what they should look for, especially when buying online. And it's not always the obvious things. There are subtle details such as stitching or the feel of the leather that can be the only tip-off that a bag is a fake.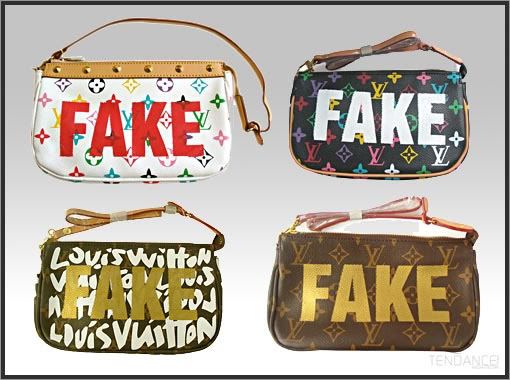 [Avoid the fakes!]
For more information, check out Harper's Bazaar's take on the dangers of buying counterfeit handbags with their
Fakes are Never in Fashion
campaign.